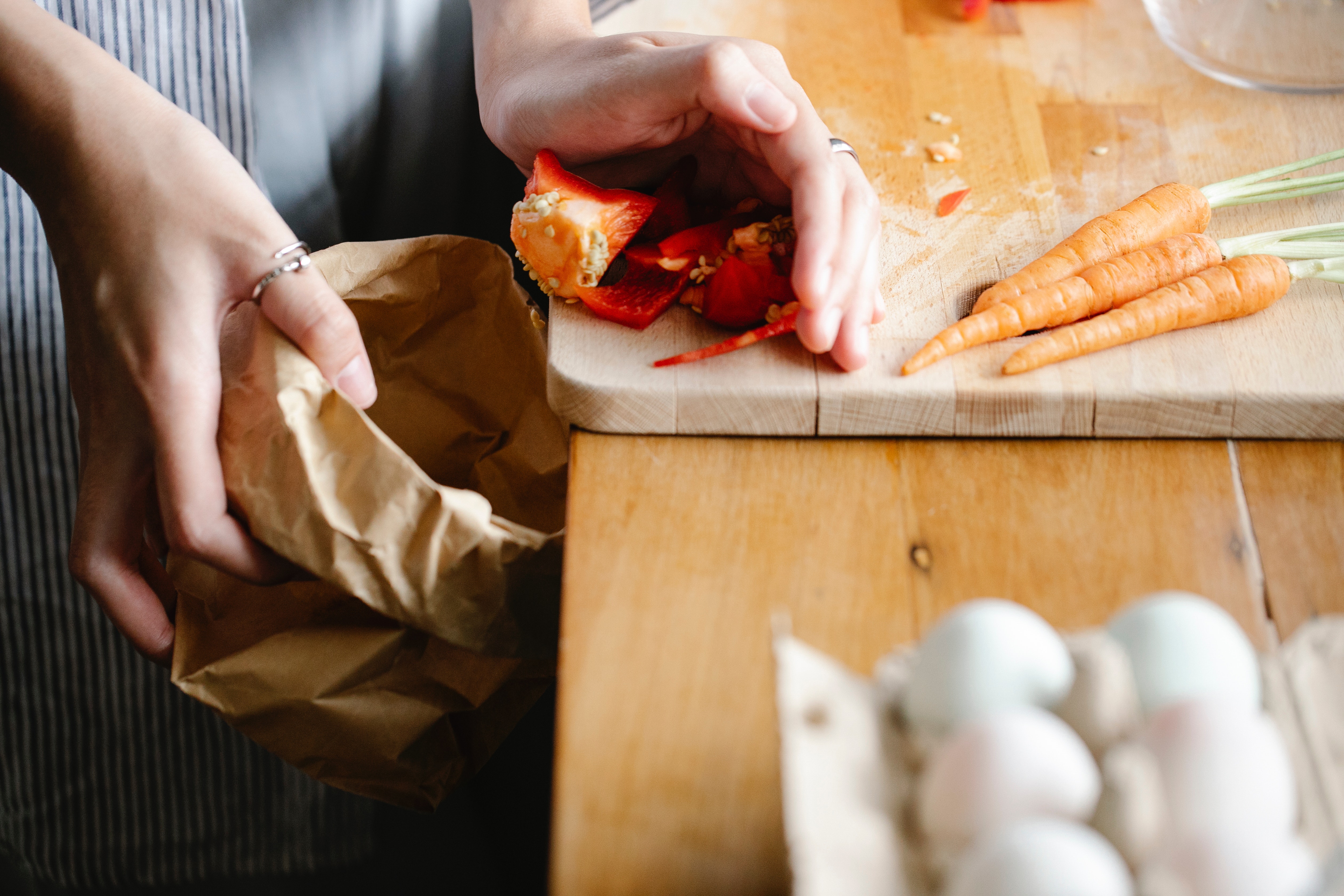 ​
Junior Environmental Compliance Consultant Qin Audiawarmanrecently took part in aUN-sponsored packaging design project in Indonesia, in this blog we hear from Qin about the initiative, and look into why it is so important:
"I am thrilled to announce that I recently took a part in designing the packaging solution for Indonesia. This innovation was submitted through a competition organised by UN Indonesia, PAGE (Partnership for Action on Green Economy), and Indonesian National Development Planning Agency. The event aimed to bring together young students, innovators, and practitioners between the ages of 18 and 35 to address pressing issues related to green and circular economy, with a special emphasis on better management of food loss and waste issues in Indonesia.
Together with my fellow friends in the US, we designed a bio-based packaging system to be used for transporting the post-harvest food from farmers to whole sellers.
The packaging is made of cellulose from agricultural byproduct. With cellulose nanocrystal structure (CNC), we aimed to benefit the post-harvest food with temperature and moisture control feature to prevent early rotting, also with flexible and cushioning surface to minimise physical damage. The packaging could last optimally for 80 days before it starts to decay naturally.
In terms of end-of-life assessment, we did a lab analysis to capture potential material recovery of CNC. By using anaerobic biodegradation treatment, we discovered the CNC could be completely mineralised within 60 days. The mineral is later can be extracted and included into the new CNC manufacturing process. We see this entire process as an opportunity for Indonesia to move forward towards sustainability. In other words, our innovative packaging waste would not end as untreated waste, we think circular! 1 Change, 1 Loop, 1 Nation, Infinite Impact."
Food Waste
Food waste is a significant global problem. It can lead to severe humanitarian, environmental, and economic effects. "Food loss" and "food waste" are related terms, but they refer to different stages in the food supply chain. Whilst food loss refers to a reduction in the quantity or quality of food, at harvest or production to distribution and storage, food waste occurs at the consumer and retail level, when edible food is thrown away.
Food loss in Southeast Asia: a case study
In 2022 ADB (Asian Development Bank) reported around 20-30% of post-harvest vegetables and fruits are wasted before reaching consumer level. The main issue has been outlined by the lack of good handling practice, such as improper temperature setting and storing arrangement, and unavailable food contamination barrier. The good handling practice covers not only behavioural aspects, but also supporting infrastructure like packaging.
Packaging plays a pivotal role in the prevention of food loss. Effective packaging helps safeguard food from spoilage, contamination, and physical damage throughout its journey from farm to fork. However, current post-harvest packaging in typical Southeast Asian countries is still far from effective and sustainable. Given an example in Indonesia, single-use transport packaging like cardboard, fruit net foam and burlap sacks are still being commonly used, whilst in the EU we can see cold storage is widely available in rural areas.
In less economically developed nations, limitations in capacity and financial resources, alongside economic and infrastructure gaps caused by the ongoing urban growth, will require customized policy solutions that cannot be readily replicated from the experiences of more advanced countries.
The UN-backed initiative aimed to showcase the challenges of reducing food waste and to develop new, creative, and low-cost packaging solutions. The goal was to foster a culture of sustainability and to increase consumer awareness.
For more information please visit Champions of Sustainability: National Youth Ideathon's Grand Finale on Food Management and Circular Economy (un-pageindonesia.org)
Click here to receive regular updates on blog posts, webinars, and regulatory changes directly to your inbox