​Introducing a 5-part mini-blog series, dedicated to helping you understand what EPR (Extended Producer Responsibility) is, where it came from and how best to comply.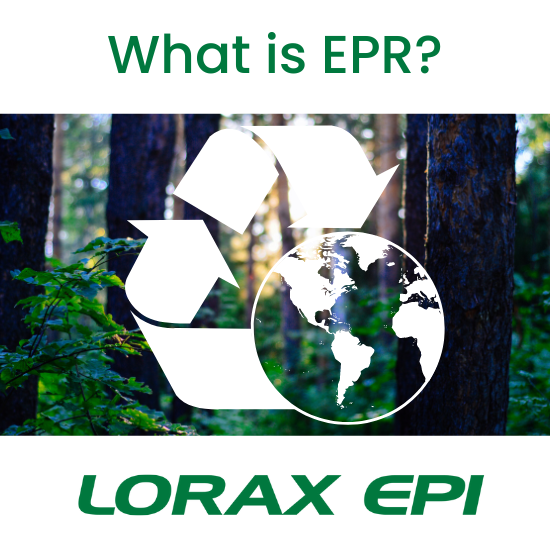 What is EPR?
A brief guide and history of extended producer responsibility.
As a business owner, you may be wondering how the new regulations on plastic packaging will affect your operations and costs. In this blog post, we will explain what Extended Producer Responsibility (EPR) is, and how it applies to plastic packaging in Europe, alongside the plastic packaging taxes in the UK and Spain.
EPR is a policy approach that makes producers responsible for the environmental impacts of their products throughout their life cycle, including end-of-life management. EPR aims to incentivize producers to design products that are more durable, reusable, recyclable, and less wasteful. EPR also shifts the financial burden of waste management from taxpayers to producers, who must pay fees or take back their products for recycling or disposal.
You have been made aware that you need to report data to an EPR scheme – but you have no idea what this is or where to start.
Extended Producer Responsibility is not new and has a history dating back to the 1990s. Starting in central Europe and covering three core areas of waste packaging, waste electronics and batteries – it has since spread worldwide with a scope that has broadened to include more diverse reporting requirements such as textiles, sports goods, plastics, and paints!
Extended Producer Responsibility aims to fund recycling and waste management, which governments do by charging a levy to companies that bring products to market, thus shifting the responsibility of managing the end-of-life of a product to the producer.
Within the EU, there are set targets regarding recycling/reuse/reduction that Member States must meet, however, they do not specify how a country meets those targets – which is why each country has a unique way of managing EPR. You will find that there are wide variances between reporting requirements, fees, timetables, and thresholds, and these can and do change frequently.
Looking worldwide, EPR principles have been implemented in many countries like EU schemes. Most recently, we see the emergence of EPR within the US – this will be implemented on a state basis, and mirroring the EU, we will see little harmonisation regarding reporting requirements.
For many EPR schemes, how much waste you bring into a country will determine if you are eligible to submit your data – therefore it is important that you have a system to effectively monitor your sales and product data.
In addition to EPR schemes, some countries have introduced or are planning to introduce plastic packaging taxes to further reduce plastic waste and encourage a circular economy. For example, the UK operates a tax on plastic packaging that contains less than 30% recycled content, which came into effect in April 2022. Similarly, Spain has introduced a tax on non-reusable plastic packaging, which came into force in January 2023.
Lorax EPI can assist you from the very start of the process – walking you through the first EPR steps and being on hand to help with compliance assessments and data benchmarking work. For more information contact us below.
Click here to receive regular updates on blog posts, webinars, and regulatory changes directly to your inbox