​Are you an exporter or a producer to Indonesian market? Be careful with your labelling making environmental claims because Indonesia has recently introduced a new eco-labelling criteria to promote environmentally sustainable practices across the country. The criteria, known as the SNI (Standar Nasional Indonesia or Indonesian National Standard) eco-label, was launched officially in March 2023, covering a range of products, including food, cosmetics, and cleaning agents. This Eco-labelling Criteria is an expansion step under Peraturan Pemerintah No. 34/2018 about national standardisation system. By introducing an eco-label, Indonesia is encouraging consumers to make more environmentally conscious choices.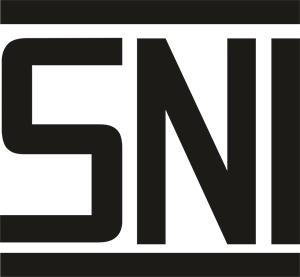 What is Eco-labelling Program?
The Indonesian eco-labelling program was initially introduced in 1993 as an initiative action under Lembaga Ekolabel Indonesia (LEI) or The Indonesian Eco-labelling Institute. The program aimed to seek solutions around forest and environmental degradation issues, including their social impacts on local communities and indigenous people. The initiative was responded to positively by stakeholders until The Indonesian Ministry of Environmental and Forestry succeeded to set the baseline regulation about eco-label logo in the Peraturan MenLHK No. 2/2014. Today, over 70 products have been awarded with the ecolabel certification.

The SNI eco-label provides consumers with transparent information about the environmental impact of the products they purchase, allowing them to make more informed decisions. This, in turn, incentivizes producers to adopt more sustainable practices to meet consumer demand. The SNI eco-label is also expected to have a positive impact on the Indonesian economy. As demand for environmentally friendly products grows, businesses that prioritize sustainability will have a competitive advantage over those that do not. This will drive innovation and investment in sustainable technologies and practices, creating new jobs and economic opportunities.
The success of the eco-labelling program has led to the establishment of similar programs in other ASEAN countries such as Singapore, Malaysia, and Thailand.
What are the eligibility requirements?
To qualify for the eco-label, products must meet specific environmental standards. These standards include criteria for energy efficiency, water conservation, waste reduction, and the use of sustainable materials. The standards are regularly reviewed and updated to ensure that they remain relevant to the changing needs of the environment.
There are 13 items that have been included for the eco-label certification:
paper wrap

sanitary tissue

multiuse paper

coated printing paper

powder detergent

textile

zinc and alkaline battery

compostable bioplastic packaging and container

ceramic tiles

office furniture

sheets glass

plastic shopping bag

wall paint
Producers need to certify products directly through Indonesian Ministry of Environmental and Forestry or appoint an independent institution about their product before they can put the eco-label on it. Producers that meet these criteria are eligible to display the eco-label on their packaging, which allows consumers to identify environmentally friendly products more easily.

Are you unsure how to put the Indonesian eco-label on your product? Contact us at Lorax EPI today and speak with one of our experienced consultants

Click here to receive regular updates on blog posts, webinars, and regulatory changes directly to your inbox