​Big cities are where the highest concentration of population density is found, meaning they produce the majority of our pollution. However, this means they are the biggest source from whence we can reduce our environmental impact. They are hubs for education, innovation, culture, and sharing ideas.
Explaining the concept of a circular economy and how to achieve it is the purpose of the Ellen MacArthur Foundation, an instrumental charity based in the UK. The basic idea is changing the life of a product or packaging from being linear (going from created to waste), to circular – created, disposed, recycled, and bringing materials back into the chain to make the product again.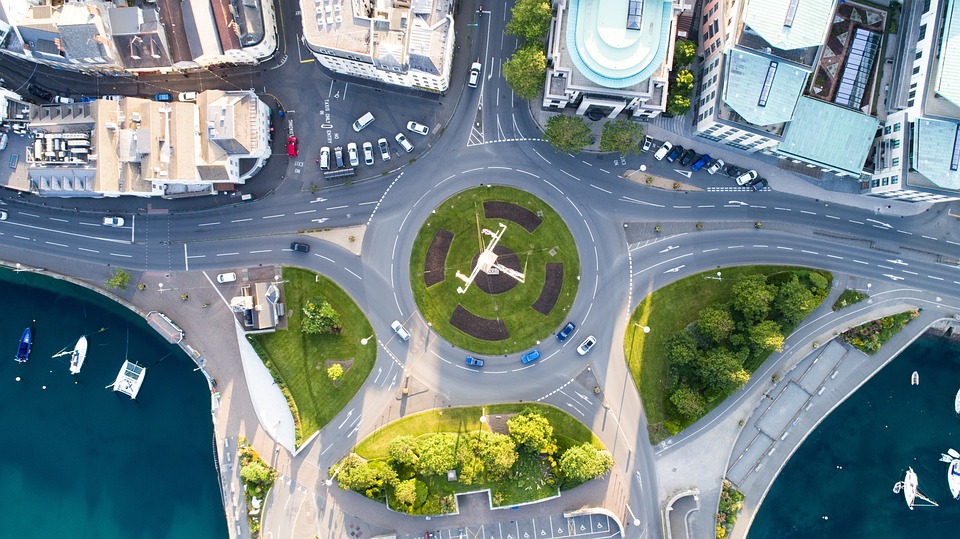 Experiments have already been carried out to re-design cities for social benefit, and also for environmental. For instance, blocks of flats have been built with walkways underneath, and green spaces, to facilitate public movement and help residents get to know each other. We can change the way we interact with people by changing how buildings are designed. This extends to our environmental impact. If recycling bins are at the bottom of a block of flats, people are less likely to recycle than if they were on each floor, because we have increased the access.
This concept can be widened to a whole city. Programmes are already in place in big cities such as London to swap unwanted clothes, or return glass milk bottles, because people live close to each other and it's easier. These are circular economy models.
Several companies, for example, have implemented reuse and refill systems for their products and packaging. As well as helping the consumer achieve their goals to support the planet, this helps businesses achieve the ESG targets (Environmental, Social and Governance targets) that they have claimed they will meet. The next step is for companies to reduce the cost of these programmes for the consumer, so that they can be used by more people.

As well as taking advantage of population density in big cities, we can re-design them to support a circular economy. The Ellen MacArthur Foundation have highlighted that we can re-design cities to reduce congestion, waste, and pollution. This will improve people's lives as well as look after our environment and the economy.

They outline 3 ways that a circular way of thinking can be built into the design of a city:
Design out waste - make the most of empty office desks

Reuse, keep products in use - sharing bicycles in the city centre also goes towards this

Regenerate natural systems - return nutrients to the soil

How can producers contribute?
These 3 ideas can be built into how producers design their products and packaging as well. If you design your packaging to minimize empty space, there is less packaging thrown away to begin with, less that has to be carried down the stairs of a block of flats to reach the recycling bins at the bottom. If you design your textile products to withstand many washes (for which a discount on EPR fees is offered in France), it can be worn by more people, sold through online second-hand shops that are spreading across cities as we speak. If you use renewable energy to power your production line, you take less resources from the planet we live in. The possibilities are endless.

Re-designing cities can sound like an overwhelming concept for anyone. We want to make a positive difference to the environment, but where do we start? Governments are the ones who can re-design cities, how can we help as individuals? We can take small steps, like planting vegetables in the garden, because every step really does count. The Ellen MacArthur Foundation has a wealth of knowledge they share on their website, including their 'suite of resources' for policy makers – guidance, case studies and links for lawmakers to take advice from when writing their own laws.

There is so much potential, and it all comes down to the power of the people.
If you're interested in the circular economy, or how your business can improve its environmental impact and lower costs through the packaging you use, contact one of our experienced consultants today.

Click here to receive regular updates on blog posts, webinars, and regulatory changes directly to your inbox