​Like many topics, the concept of extended producer responsibility comes with an often confusing range of acronyms and highly specific terminology. But what does it all mean? In this post, we look at some of the most frequently used terms and phrases.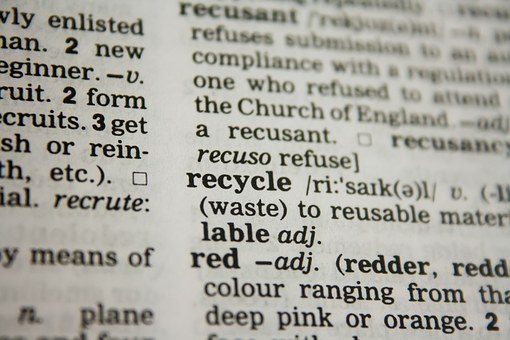 ​
Extended Producer Responsibility (EPR)
The concept of producers being responsible for the waste generated by their products. Costs of waste management are funded by l evies on product packaging and products sold, which are designed to fund recycling efforts by developing infrastructure for collecting the materials to be recycled.
Producer Responsibility Organisation (PRO)
A collective entity set up by producers or through legislation, which is responsible for meeting recovery and recycling obligations of individual producers.
EU Directives
A European Union legislative instrument, which is binding upon the EU institutions and Member States as general instructions on the goal to be achieved. The way in which the goal is attained is left to the discretion of the Member States. Key EPR-related directives include the General Waste Directive, the Packaging and Packaging Waste Directive and the Single Use Plastics Directive.
Essential Requirements
Criteria that govern the composition and the reusable, recoverable and recyclable nature of packaging. These standards are European-wide, and packaging that does not meet these standards cannot be sold in Europe. Packaging that meets the standards cannot be prohibited within any Member State.
Eco-modulation
The concept of financially penalising the use of materials that are less environmentally sound and rewarding the use of those which are better.
Bonus and Malus Fees
Closely linked to eco-modulation. Fee reductions (bonus) or penalties (malus) incurred for behaviour that is viewed as positive or negative. Examples that would incur bonus fees include incorporation of recycled content, participation in awareness raising activities or reduction of material usage. Actions that might incur malus fees include use of carbon black pigments or a less environmentally sound material/format where a more positive option is widely available.
Single Use Plastic
A product that is made wholly or partly from plastic, and that is not conceived, designed or placed on the market to accomplish, within its lifespan, multiple trips or rotations by being returned to a producer for refill or re-used for the same purpose for which it was designed.
Contaminant
Foreign material that makes a primary material impure and reduces/eliminates its recycling value.
Post-consumer Recycled Content (PCR)
Materials generated by consumer, business or institutional sources that have served their intended use or completed their lifecycle, and would be destined for disposal had they not been diverted into the waste stream for reuse or recycling.
If you want any further clarification on the contents of this blog, or would like some support understanding your EPR obligations, please contact us to talk to one of our consultants.​

Click here to receive regular updates on blog posts, webinars, and regulatory changes directly to your inbox