The Green Dot - what is it, and what's changing?
First developed in the 1990s in Germany, the Green Dot does not (as is commonly believed) indicate that packaging is recyclable. Instead, it indicates that its manufacturer has contributed financially towards the cost of waste management - see my previous blog​ for details of this and other commonly used signs and symbols.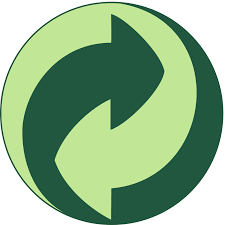 ​Several years ago, many countries (particularly European ones) required producers to place the Green Dot on their packaging as a prerequisite to selling products on their national markets. However, this has slowly been changing.
Today, only Spain and Cyprus mandate the use of the Green Dot - and it looks likely that this requirement may soon be removed in both countries. In October last year, Cyprus published draft legislation making the use of the Green Dot voluntary, and rumour suggests that the Spanish government is considering a similar change.​ Producers should continue to use the Green Dot for now, but be prepared for this requirement to be removed soon.
France has also been considering the use of the Green Dot. As outlined in a blog post​ last month, the 2020 Circular Economy law contains provision for labels deemed 'confusing' to incur financial penalties. A decree published in December 2020 clarified that the Green Dot should be considered to be confusing, and Citeo's 2021 fees indicated that packaging using the Green Dot would be charged a penalty fee of 100% from April 2021 (i.e., would incur double the EPR fee of identical packaging without the Green Dot). However, this decree has recently been suspended by the Conseil d'Etat pending further investigation. No penalty fees will be incurred for now​, until a judgement is reached about the validity of the December decree. This decision is expected to be published some time between September 2021 and September 2022.
If you want further advice on how these changes to regulations on the use of the Green Dot may affect you, please contact us to speak to one of our consultants.


Click here to receive regular updates on blog posts, webinars, and regulatory changes directly to your inbox