French labelling requirements - what's changing?
​France's 2020 Circular Economy law (the Loi AGEC) has resulted in many changes to their packaging, WEEE and batteries requirements - including substantial alterations to labelling regulations.

Triman and sorting instructions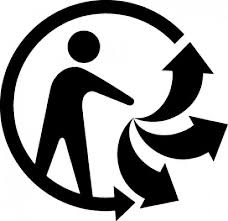 From 1 January 2022, the Triman logo will be obligatory on all household packaging except beverage glass (currently only mandatory for recyclable packaging). It must be accompanied by instructions showing how each element of packaging should be sorted, following guidelines produced by the French packaging PRO (Citeo).
The Triman logo and sorting instructions also need to be used on all other products that are subject to EPR regulations (e.g. WEEE, batteries, textiles and tyres): ideally on the product itself, but at a minimum on the product's packaging or in accompanying documentation. ​The previous exemption for products labelled with the crossed-out wheelie bin symbol, and the possibility of placing the Triman logo on a website, have now been removed.


Green Dot and other 'confusing' labels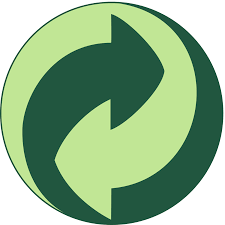 Any symbols made up of two or more circular arrows (including the Green Dot) are deemed to be 'confusing' under the new legislation. The only exceptions are the Triman, symbols regulated by another EU member state (as long as those symbols inform the consumer that the product is recyclable or subject to sorting instructions) and logos associated with a brand.
These symbols will incur a 100% penalty fee through the EPR system from April 2021 - time limited exemptions apply in very specific cases.


Repairability Index
​From January 2021, specified electric and electronic products (e.g. laptops and smartphones) need to be labelled with a 'repairability index': a mark out of 10 indicating how easily repairable the product is. This mark must be placed on the product, its packaging or next to the price. It is expected that the requirement will be extended to other products from 2024.


If you would like to discuss the implications of any of these changes for your products, please contact us to talk to one of our consultants.


Click here to receive regular updates on blog posts, webinars, and regulatory changes directly to your inbox