It is no small secret that the Lorax staff share a sweet tooth, and it has been proven that cake is excellent fuel for EPR reporting deadlines (internally researched). Therefore, it's no surprise that there are also some keen bakers in the office, and what better excuse to dig out the mixing bowls than to celebrate the return of the Great British Bake Off.
This year everyone got involved in a GBBO sweepstake. The names of the 2018 contestants all went into a hat for staff to pick out at random before the start of the first episode. Each week, as another contestant was evicted from the tent, the staff member with that contestant had to bring in a bake to the office (preferably home-made, of course!).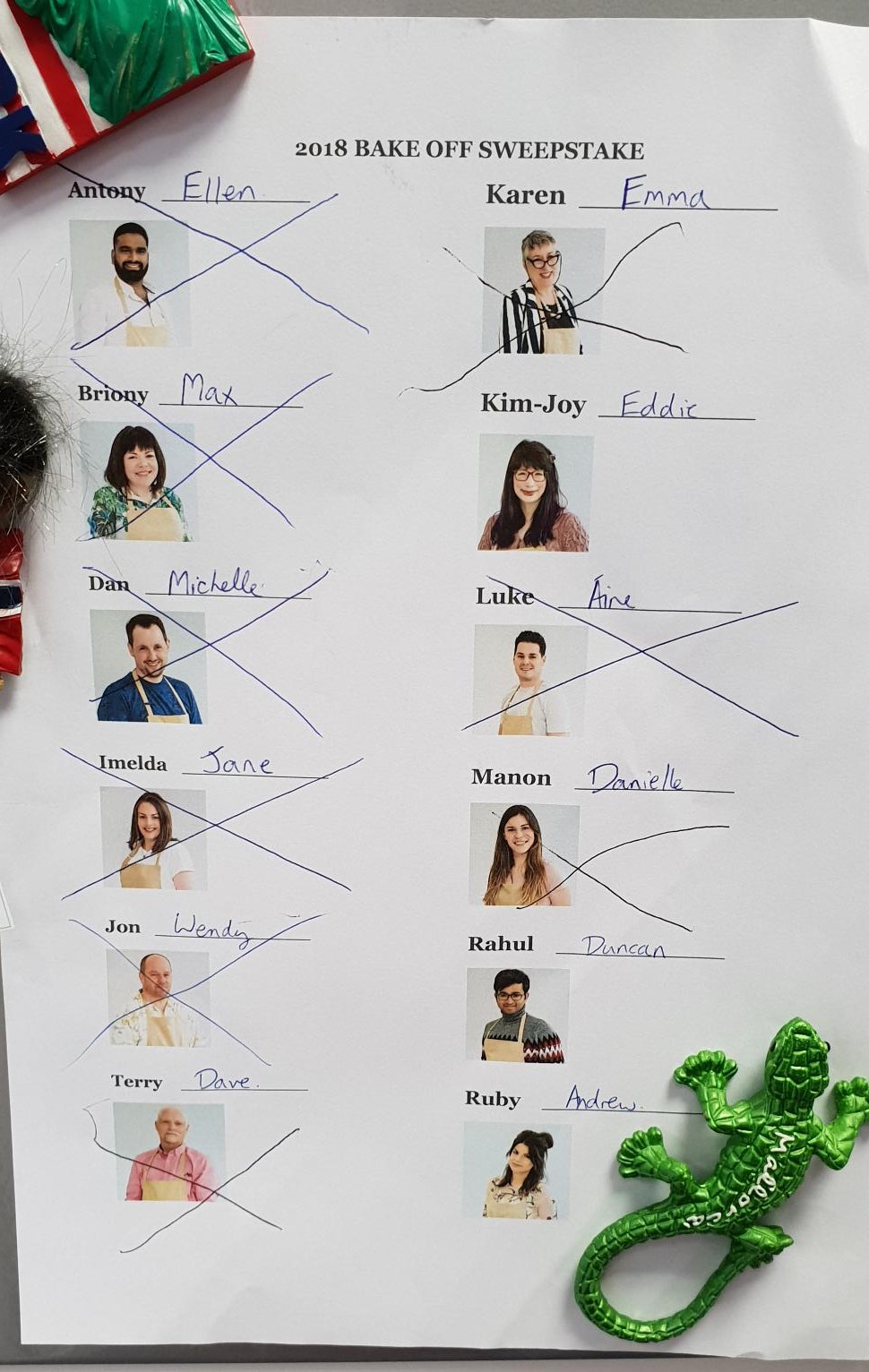 Even the more reluctant bakers among us have embraced the challenge, and so far we've seen an assortment of lemon and apple cakes, brownies and blondies, cookies and granola bars to name a few.
The final this week saw Andrew, Duncan and Eddie down to the last 3 as Ruby, Rahul and Kim-Joy respectively battled it out for the coveted cake stand. Now it's all over, so we're just left to eagerly anticipate some final treats making their way to the office. Good timing really – we need to start making room for Christmas chocolates…
We can't wait to try a Rahul-esque showstopper – no pressure Duncan!​
Click here to receive regular updates on blog posts, webinars, and regulatory changes directly to your inbox