We are very excited to announce that Lorax Compliance HQ is moving to a new location in Rugby this week. Our serviced offices have served us well and over the last 4 years we have grown through 4 different office suites, from a couple of hot-desks to our current office of 12. However, with more new staff starting next month, it is time to move on again and we are moving to somewhere with room to grow even further.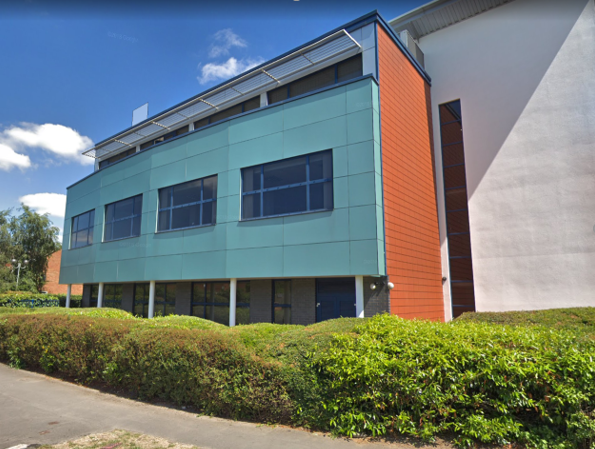 We had certainly become a little snug in our current office and having recently completed our second round of recruitment in 2018 we knew we were going to need more space when they joined in November. Our new office offers far more than just square footage, we have space to rethink how we work and how we group our teams together. We now have a large open plan area but also our own meeting and video conference rooms which will be fantastic for speaking with both our UK and international customers and partners. We have been able to upcycle a beautiful old dining table into our conference room and whilst we will miss our courtyard for summer lunches at Lumonics House, we have a lovely south-facing balcony for those who need a bit of Vitamin D throughout the day - although as it is very clearly Autumn here in the UK, we are going to have to wrap up warm!
The new office is on the main road from the M6 into Rugby and walking distance from the station as well as Elliots Field retail park. More importantly, as a number of our staff commute in from quite a distance, we didn't want to move too far from our old place and we found this office less than a mile away.
It has been a very exciting 4 years for Lorax Compliance Limited, and we look at this new location as the start of another chapter in our history. We are going to be moving the last of our furniture and equipment this week and we have a bit of settling in to do. We want to decorate, make it feel like home and make some of the most important decisions - like which coffee machine to buy! We're incredibly excited to be in the new space and look forward to welcoming everyone here.
Thank you for everyone's support with the move but a special thanks to Fletcher Markham for de-constructing and re-construction all of our desks!
The new address is:

Suite 6, ​Eleven Arc​hes House, Leicester Road, Rugby, Warwickshire, CV21 1FD.
If you're in the area, feel free to stop in and say hi, we hope to see you soon.


If you would like your future to be at a growing environmental technology company please get in touch at recruitment@loraxcompliance.com

Click here to receive regular updates on blog posts, webinars, and regulatory changes directly to your inbox