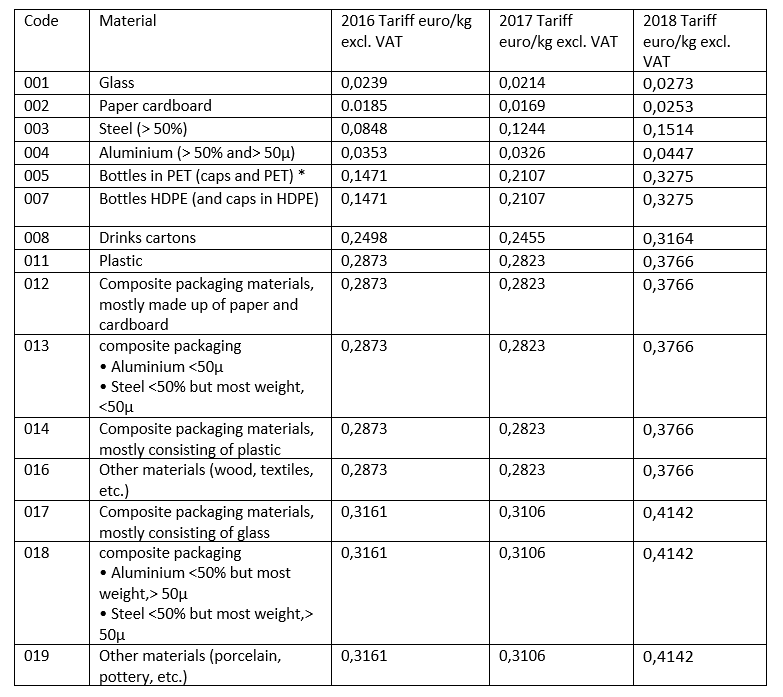 Fost Plus is a packaging compliance scheme in Belgium. There are different types of decarations depending on your company, sector and the type of packaging you bring to the market. Companies with a turnover below €15 million on the Belgium market for household packaging can make a lump-sum declaration. Companies that fulfil a number of conditions and brin...
Val-i-pac is a Belgian packaging compliance scheme which covers industrial packaging waste. Companies who produce less than 5 tonnes of packaging per year can submit a simplified declaration instead of the ordinary declaration. Any company that uses 10 tonnes or more of packaging while selling its products in Belgium has a legal obligation to submit a pre...


Bebat is the Belgium scheme for battery reporting. Companies who place less than 10,000 batteries on the market per year can report annually using the simplified declaration, otherwise they must report monthly. The simplified declaration means you only have to submit one declaration per year for the number of batteries you put onto the market (individuall...